San Francisco Lyric Chorus
Fall 2013 Concert

From British Shores...
Christmas Across the Pond

A Gift Basket of Less Familiar Choral Works

Benjamin Britten

Jubilate Deo in C

Jubilate Deo in E Flat

A Boy Was Born (chorale)

Herbert Howells

Hymn for St. Cecilia

Robert Parsons

Ave Maria

Robert Lucas Pearsall

Caput Apri Defero

In Dulci Jubilo

Bryan Kelly

Magnificat and Nunc Dimittis in C

Philip Stopford

Tomorrow Shall Be My Dancing Day

Lully, Lulla, Lullay

Wexford Carol

Will Todd

Christus Est Stella

The Christ Child

None Other Lamb

Peter Warlock

Benedicamos Domino

Adam Lay Ybounden

Tyrley Tyrlow

Balulalow

The Sycamore Tree

William Walton

All This Time

What Cheer?

Robert Gurney, Music Director
Jonathan Dimmock, Piano and Organ
Saturday, December 7, 2013 - 7 pm
Sunday, December 8, 2013 - 5 pm
St. Mark's Lutheran Church
1111 O'Farrell Street (between Gough & Franklin Sts.)
San Francisco
Tickets: $20 at the door
$18 (advance sale & seniors)
Free for students 5-18
Please, no children under 5
Read entire concert program with extensive program notes
You may contact us at 415-721-4077 or info@sflc.org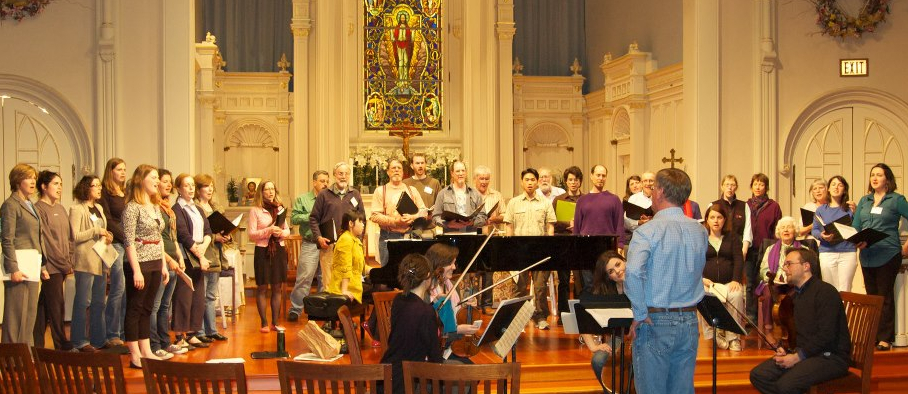 San Francisco Lyric Chorus is an auditioned, medium-sized, mixed-voice chorus that performs a diverse repertoire with an emphasis on classical choral music and rarely performed works. We are an inclusive and welcoming community of singers, committed to excellent musicianship and creative programming.